Baseball Training Systems For Pitcher Velocity
Throw Faster, In Less Time. Learn The Exact Science That Took My Fastball To 95 MPH.
"Hi, I Am Zach Calhoon. I Teach Training and Nutrition S
hortcuts To Overcome Velocity Plateaus and 
Pitch 95+ MPH."
 Is There A Faster Way To Throw Harder, and Stay There?

  
Yes there is, you have found it. I give out free training and nutrition shortcuts to my email list. The very best way to learn all of my tips and tricks to throwing faster, is to read all the free information I put out. I will show you exactly how I did it. Here is my journey, from a 83 MPH skinny high schooler, to a big, strong, power pitcher who squatted 400+ pounds, developed extreme flexibility and threw 95 MPH.
Understand the journey to 95 MPH takes a long time, and hard work. But anyone, yes anyone can built a pitchers body that throws gas. With the right lifestyle, mindset and hard work.
Here is what you need to do…
Type your best email in the box below. I will send you everything I know about throwing the baseball 95 MPH. You will get so much awesome knowledge, your head will explode. You will love my emails. If you don't, no worries you can unsubscribe anytime. No hard feelings.
The information I email out is 100% free and I guarantee will make you a stud.
I only ask this, be humble around your teammates. When you start to learn this high level knowledge share where you got it, here. Add your best email right now. I will see you there…
If you sign up for my email list, you will get a free course, "5 Nutrition Shortcuts To 90+ MPH."
Sign Up For My Free Course Right Now And You Will Instant Access To…
Learn

Why Pitchers Plateau Velocity and How Nutrient Intervention Can Propel You To Throw Faster

Elite Courses That Give You The Training and

 

Nutrition Scientific Edge

 

Major League Pitchers

 

Already Know

Learn How To Gain Muscle With Functional Muscle Mass Training

Get Free Reviews On Products and Supplements, What

Explosive

Elite Athletes Need To

Throw Harder

, And

What Avoidable Training and "Diets" Slow Down Your Fastball

Updates On Our Latest Training, Post and Nutrition Journals Summaries From The Pitchers Throw Cheese Lab

A

Free

 

5 Day Course: "5 Nutrition Shortcuts To 90+ Miles Per Hour"

It Is Time You Get The Same Training Lifestyle As The MLB, Without The Price Tag

Get Started Today Sign Up Right Now
If you want to learn more about Pitchersthrowcheese.com, you can go to the about page here.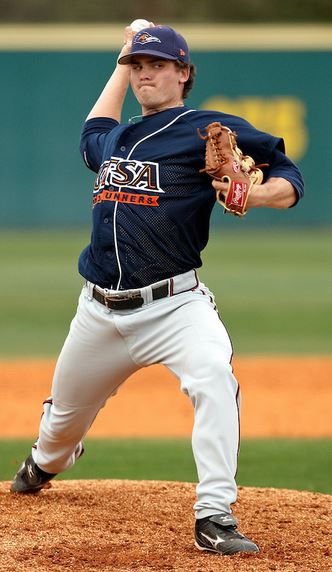 To Read Zach's Story, "How Zach's Fastball Went From 85 MPH To
"Professional athletes are on

elite nutrition system

programs. I am obsessed with spreading this knowledge to baseball pitchers everywhere.  By the time I am finished, you will know the

exact 

nutrition steps to

throw harder

and

recover faster

. I guarantee it." – Zach Calhoon
 My Most Popular Blog Post
—
---
---
—-
---
Best Seller Throw Cheese Products Read Here…
I made a detailed products page to better inform readers of our current training systems and ebooks. For more information about our best selling products to help pitchers throw faster in less time, read the products page here –
click here
——
---